Real Estate. Redefined.

 

With Everett, business is anything but usual, redefining the Real Estate experience.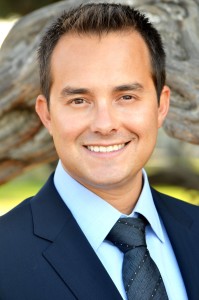 About Everett
A San Diego native, Everett specializes in serving the needs of individuals and families throughout San Diego County. He has experience working with buyers and sellers of all demographics. His superior level of service offers his clients guidance for a stress free experience.
Experience
Everett earned his bachelor's degree in Comparative Literature from San Diego State University, and studied Economics at BIOLA University in Orange County. He has been serving the needs of Southern California real estate buyers, sellers and investors since 2006.  His knowledge of the national and local real estate markets allows him to help his clients make the most informed decisions possible for themselves and their families.
Awards
As a part of the Eugenia Garcia, Jeff Carlson and Associates team, Everett received the following:
2014
Diamond Award – Top 5 producing teams in the La Jolla Berkshire Hathaway office.
2013
Chairmans Circle Platinum – Top 12 teams for Berkshire Hathaway in San Diego.
Personal
Everett is an active member of the community, volunteering his time coaching Little League Baseball at Clairemont Hilltoppers. He also competes in triathlon while training with Team in Training, part of the Leukemia & Lymphoma Society, helping raise money to find a cure for cancer. Everett enjoys good food, good books, and baseball, but mostly spending time with his beautiful wife Reina, and their three wonderful children, Cailin, Ezekiel, and Isabella, as well as their family mascot, Seven the wonder dog.